yarra valley
Tour Packages
Ballooning and Wine Tour Package
Yarra Valley Ballooning and Winery Tour Package
Start your day drifting silently aloft it in a hot air balloon over the Yarra Valley and then relax with a full day touring and wine tasting in the Yarra Valley.
A spectacular way to see the best of the Yarra Valley with Victoria's leading hot air balloon company, Global Ballooning Australia. Combine a flight and wine tour, a perfect way to spend a day in the Yarra Valley. Let the breeze usher you in a hot air balloon along corridors of grape vines and over the Yarra River as you take in breathtaking views of mountains that surround the spectacular valley. These breathtaking views change with the seasons and are especially awe inspiring when taken in from a vantage of 3,000 feet. Enjoy a sense of timelessness and adventure, combined with the comfort of knowing you are in safe and expert hands.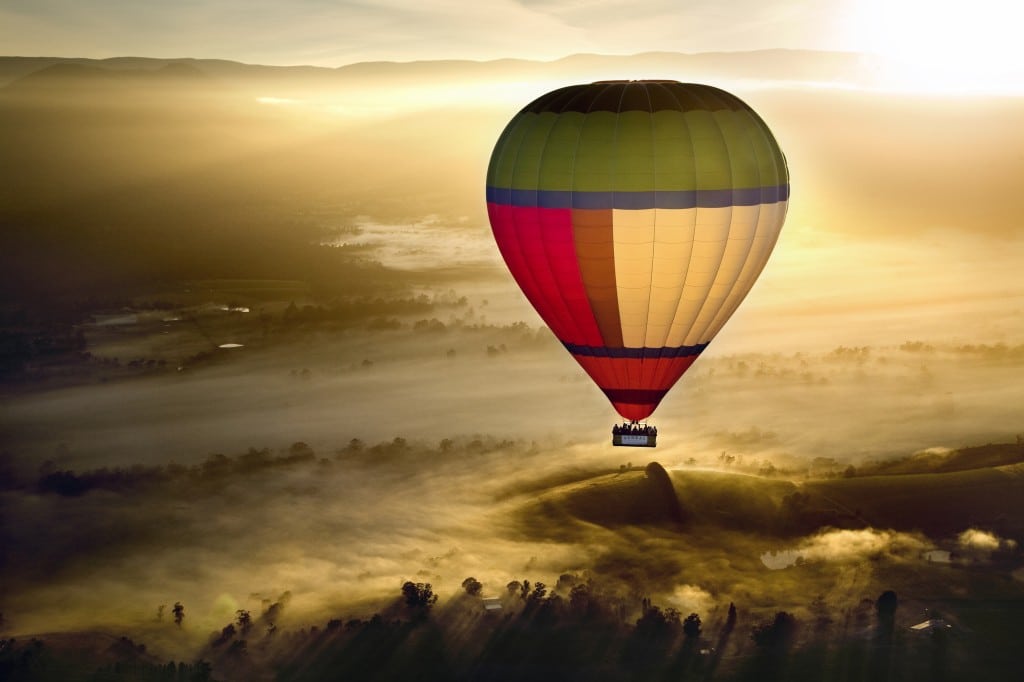 Pricing
Adult: $654 per person, includes transfers, balloon flight, breakfast and winery tour.
Child (6-12years): $519 per person, includes transfers, balloon flight, breakfast and winery tour.
The package includes:
Meet at Pullman Melbourne on the Park.
Approx. 1 hour sunrise balloon flight with champagne breakfast after your flight
A flight certificate, postcard and exclusive e-coupon booklet to prove it happened
Complete flight and ground insurance / Launch and landing government fees
Transfer to meet your winery tour group. The time of the transfer changes depending on the time of year and sunrise. There may be some time to enjoy Yering Station Wines and even grab a coffee at Chateau Yering. In the summer you may be dropped off as early as 8.30am. The Wine Tour will pick up at 10.45am.
Guidance from a genuine Wine Expert, who is there to entertain and educate you, not just to dazzle you with wine snobbery!
Visit 4 amazing Yarra Valley wineries – click on the link below Schedule for the Day to see the itinerary
Private Group Package
Design a customised experience for your small or large group, starting the day with a Global Balloon flight over Melbourne or the Yarra Valley and continuing with the Australian Wine Tour Company on a wine tour designed specifically to meet your needs. Contact us to book a private ballooning package.
Photo Gallery
Back to the top