Enjoying Wine Tours & More in the Yarra Valley, Australia
The Yarra Valley is a region surrounding the Yarra River in Victoria, Australia. It is 100 Km east of the CBD in Melbourne. The valley floor being surrounded by panoramic mountains and it is recognized around the world for its exceptional wine producing climate. The region has a picturesque appearance with its piquant valleys under the blue skies and warm sun giving radiance to a quilt of autumn leaves or to sun ripened fruits. Every season has its own beauty to offer.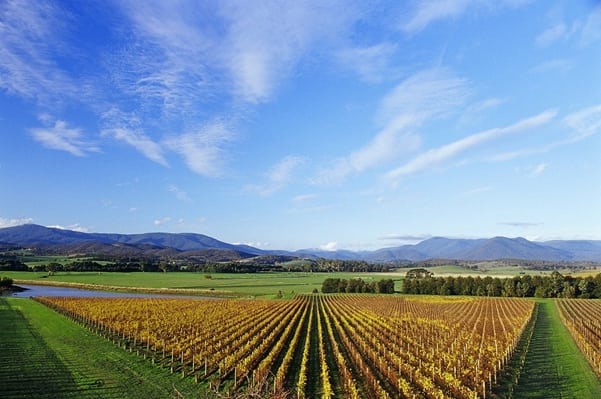 Places to visit
The region has a wide array of tourist spots that could be considered as world class destinations. Australian native wildlife can be seen at Healesville Sanctuary. Spectacular birds of prey, kangaroos, wombats, dingoes and koalas move about in the vicinity. Have a splendid nature tripping at Yarra Ranges National Park and enjoy a breathtaking view of the misty mountain ash forest. Hot air balloon rides give visitors a dramatic view of the valley and its well-known vineyards. Art galleries are scattered around the area because artists consider the place a haven for art lovers and romantics because of its captivating beauty. Roam around and visit the Yarra Chocolaterie and Ice Creamery. Also, be sure to include the Yarra Valley Dairy and have a bite of their delicious farmhouse cheese.
Wine tours in Australia
Besides wine making, Yarra Valley is famous for its long history in making beer and brewers and they welcome visitors to have a sample of their beer and cider. To name a few, microbreweries such as Napoleone Brewers, Coldstream Brewery, Buckleys Beer, Hargreaves Hill and White Rabbit Beer offer free samples of their great tasting products.
The luxury Domaine Chandon (part of the luxury Louis-Vuitton-Moët-Hennessy group) is a beautiful property where you can sip on the world famous sparkling, and take a behind-the-scene tour to learn about the production techniques.
Wine trails like the Cider and Ale Trail can be followed by designing your own route between cellar doors. Sit back and relax at Train Track Vineyard where you can have a taste of handpicked boutique wine with a mouth-watering 2 course lunch that will surely satisfy your taste buds.
Accommodation
Yarra Valley in Australia offers a great choice of places where one can stay where safety and comfort is guaranteed. Relaxation with all the modern amenities can be yours. Ideal type of Yarra Valley accommodation from bed and breakfast, hotels, cottages and housed can be booked online. Some of these could be the Reefton hotel, Glen Harrow, Yarra Valley Lodge, Balgownie Estate, and Healesville Motor Inn. The choice is all yours.
Touring the region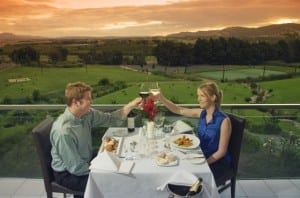 If you plan on having a few wines while you explore the region, the best option is to leave the car at home and join a tour. Our trained guides can offer plenty of information and give you peace of mind that you are visiting the best the region has to offer.
If you do decide to explore by yourself, consider ending the day with a relaxing massage in one of the many spas or dine in the restaurants while having a drink of their famous wine or you can watch the sun set over the rugged ranges.
If you have not visited the home of many fine chardonnay's, pinot noirs and shiraz, now is the time to plan a winery tour to the Yarra Valley!