Celebrate the Food and Wine Festival in the Yarra Valley
March is just around the corner, and that means the Melbourne Food and Wine Festival is almost upon us.
This fortnight-long celebration of all that's great about our local food and wine scene is not to be missed for foodies and wine lovers alike.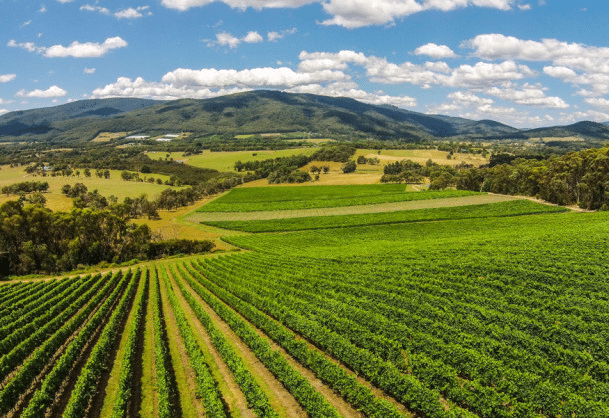 With multiple events on every day around Melbourne, as well as plenty of regional activities, why not use it as an opportunity to discover a region of Victoria you've been meaning to get to for ages.
The Yarra Valley will play host to two "Worlds Regional Longest Lunch" events.
At RWLL Coldstream enjoy an exclusive three-course lunch by culinary legends Shannon Bennett and Teage Ezard overlooking the spectacular Levantine Hill Winery, while sampling their famous wines. Alternatively, enjoy an Argentinian feast by chef Mauro Callegari with wines by Gembrook Hill and Melbourne Gin at RWLL Gembrook, followed with music and dancing at this premier event.
Other highlights include the James Halliday Wine Trail, which will take you past some of the wine connoisseur's favourite spots in the Yarra Valley. You might want to recruit a driver for this one!
And the perennial question: Yarra Valley v Mornington, will attempt to be answered at this lunch event hosted by Innocent Bystander at Healesville. A hot topic for wine producers in Mornington and the Yarra Valley is sub-regionality. Whilst sub-regions are not formally recognised, savvy producers understand the diversity of chardonnay and pinot noir wine styles that come from operating vineyards spanning the extremes of their regions.
Or how about this for a competition? It's a good old Trans-Tasman clash between the bubbles and the beer. Whatever we call it, they're promising great food from both sides of the Tasman, with Good George beer (Hamilton, NZ) and bubbles from Domaine Chandon (Yarra Valley). 4 courses, with 4 matched wine or beer, you get to pick the winner!
If you want to stay in the city, the Meet the Winemaker series might be up your alley. You will meet the teams who make the wines and write the winelists. It's all about the wine here where Somms and Winemakers share their tales of toil that lead to you sipping on just the right drop in your glass.
Or if you would like to put some diary on your fork, head to Milk the Cow Licensed Fromagerie for a matched tasting event, a perfect way to experience the Yarra Valley at its best, with eight artisan cheeses from Yarra Valley dairy, perfectly paired with wines, beers and ciders from Kellybrook Winery and Napoleone Brewery.
We're excited, hopefully you are too!